Observatory at Alert, Nunavut, Canada
Alert is located 12 km (7.5 mi) west of Cape Sheridan, the northeastern tip of Ellesmere Island, on the shore of the ice-covered Lincoln Sea. Alert lies just 817 km (508 mi) from the North Pole; the nearest Canadian city is Iqaluit, the capital of the territory of Nunavut, 2,092 km (1,300 mi) away. The settlement is surrounded by rugged hills and valleys. The shore is composed primarily of slate and shale. The sea is covered with pack ice for most of the year but the ice pack does move out in the summer months, leaving open water. Evaporation rates are also very low, as average monthly temperatures are above freezing only in July and August. In 1986, the Dr. Neil Trivett Global Atmospheric Watch Observatory was opened as Canada's first research station for the continuous monitoring of background concentrations of trace gases and aerosols. The Alert GAW Observatory is approximately 400 m2 in size and is situated 210 m above sea level and 6 km SSW of CFS Alert. It is located on the northeastern tip of Ellesmere Island in Nunavut, Canada at 82°;28'N and 62°30'W.
This facility supports the research needs of the International community, across disciplines including supporting Global Atmosphere Watch measurements as well as other climate observations.
Contact: psl.data@noaa.gov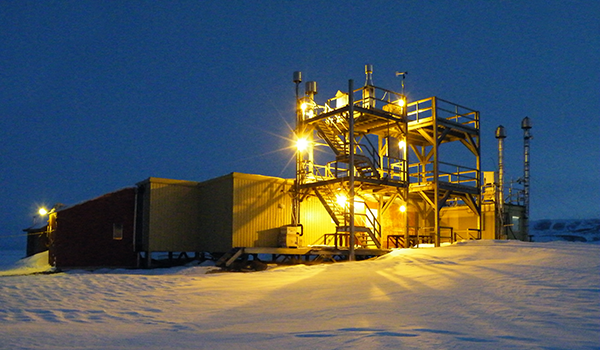 ---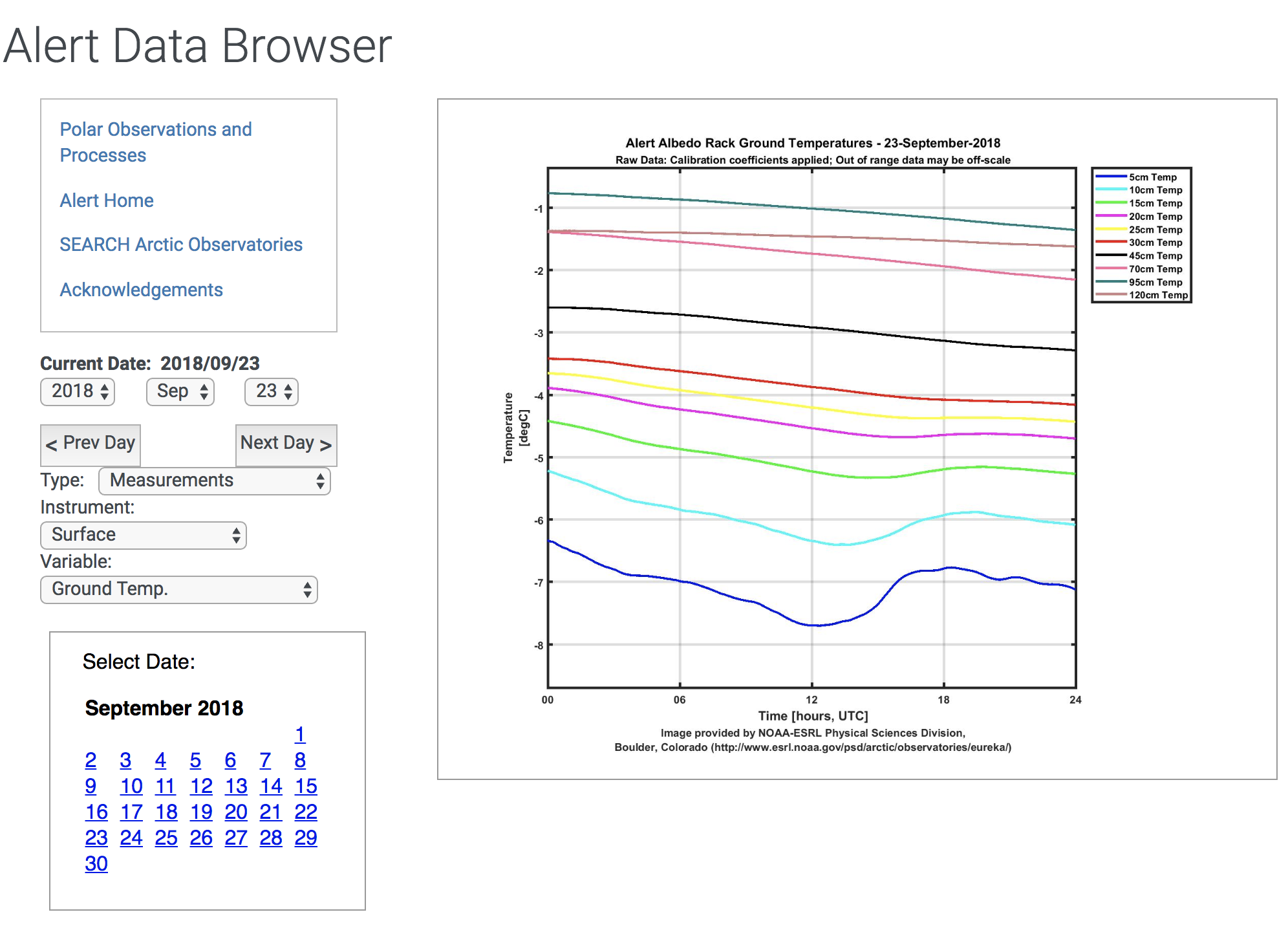 View plots of the following instrument data at Alert:
Meteorological measurements
Soil measurements
Radiation measurements
---
Datagrams
A Datagram is a virtual data 'mentoring tool' intended to guide anyone accessing the data file or the instrumentation used to generate fields within that file. While a data user will ideally collaborate closely with a principal investigator, Datagrams provide a structured basis for independent inquiry and logical information exchange about data processing.
---
FTP Access

Mindjet image of Alert FTP Site
(Site map of the Alert FTP data with links to data folders)