Marine Heatwaves
Overview
Marine heatwaves are periods of persistent anomalously warm ocean temperatures, which can have significant impacts on marine life as well as coastal communities and economies. Scientists at PSL are working to characterize marine heatwaves, understand how they form and dissipate, and predict them in advance. On this page, we will provide current ocean maps, forecasts of heatwaves, interactive tools for users to explore ocean heatwaves themselves, links to research results and to webpages at other institutions.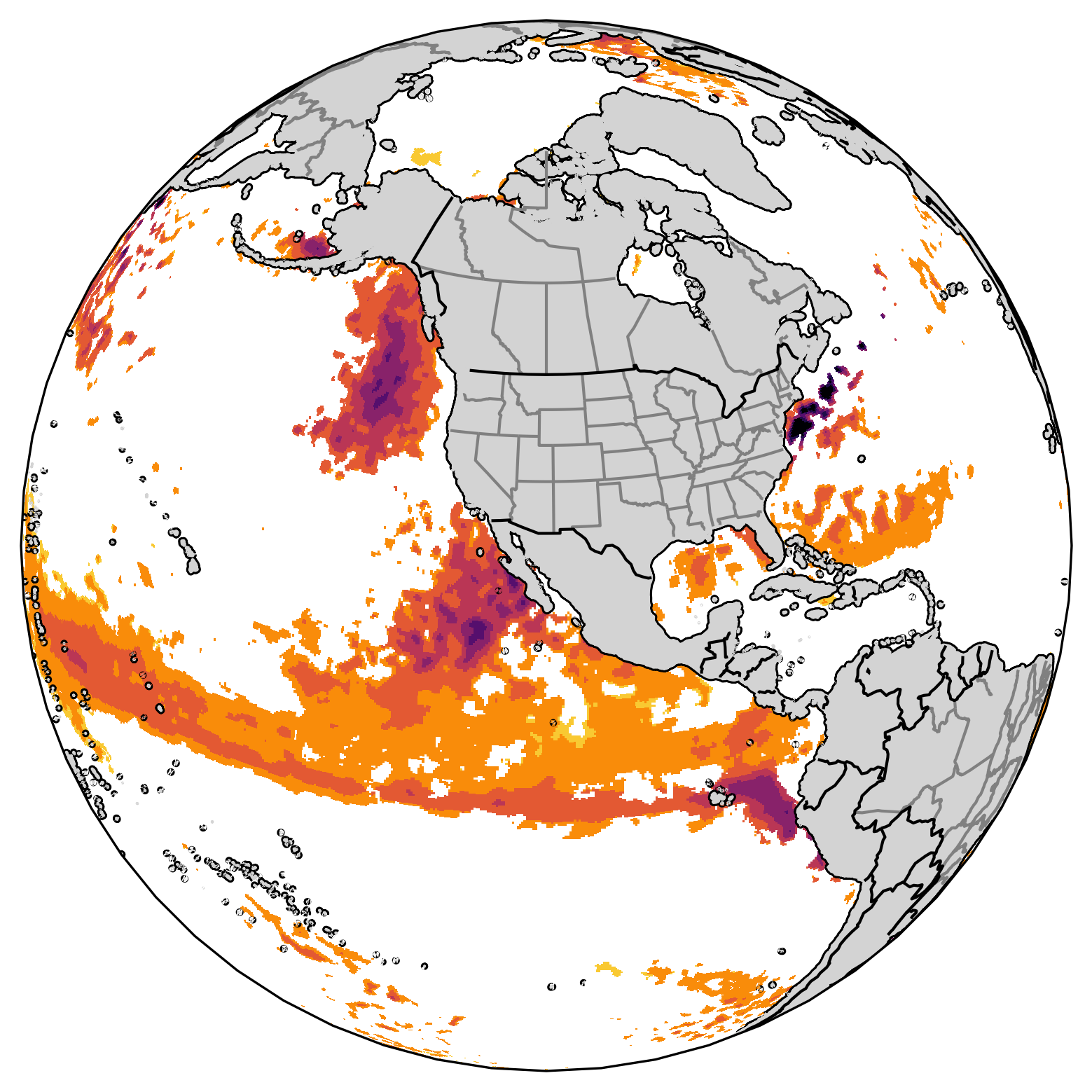 Latest Conditions
Marine Heatwave (MHW)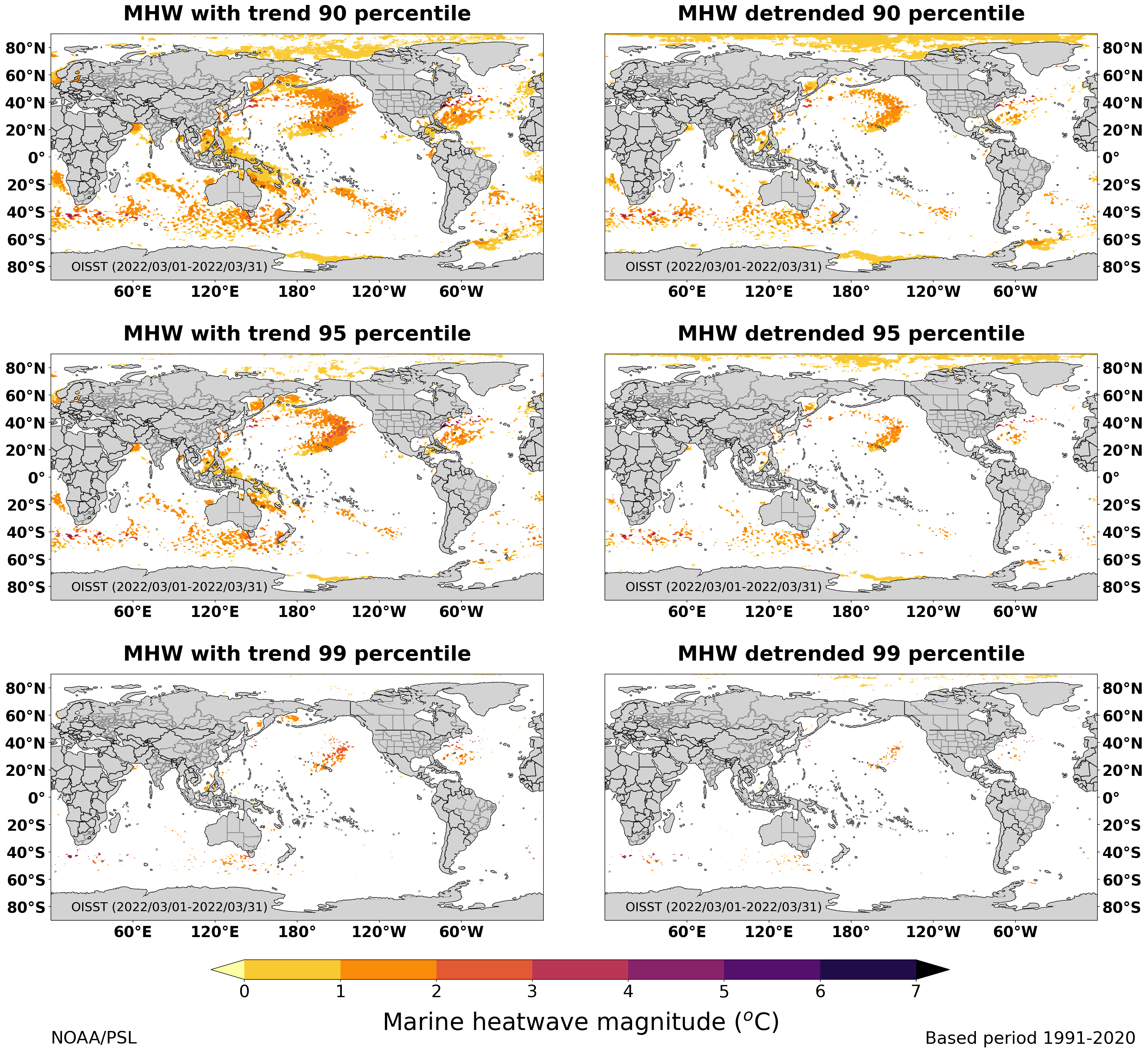 ×
Marine Heatwave Time Series
Sea Surface Temperature Condition (OISST)
Check the current sea surface temperature condition in our PSL Map Room!
Explore
Web Based Tools for looking at Marine Heatwaves
PSL has several web-based tools for plotting and analyzing gridded datasets and timeseries. With these tools, you can extract time-series from different regions, plots maps of means and anomalies, create correlations maps, and analysis time-series. We are also expanding upon what these tools can do.
List of tools
WRIT Ocean Maps and Vertical Crossections

Allows users to make maps and vertical cross-sections from various reanalyses. Statistics include means, anomalies and climatologies. Users can also difference the various reanalyses for all three types of statistics (for any overlapping date in the reanalyses). Composites (averaging multiple dates) are also available.

WRIT Ocean Time-series Extraction and Analysis

Extracts timeseries at specified latitude/longitude or latitude/longitude ranges and either plots the time-series, time-series differences, and scatter plots. Various statistics are returned in addition to numeric values of the time-series plotted. Ability to plot and compare climate index time-series such as the PNA or Niño3.4 or upload your own.

WRIT Ocean Correlation Maps Vertical Crossections.

Calculates correlations (and regressions) of the reanalysis and observational dataset with supplied atmospheric/ocean indices or user uploaded time-series. Users can plot correlations at different lead/lags. They can also create vertical cross-section correlation plots.
PSL Publications
Refereed Papers
Marine Heatwave Related Datasets
Marine Heatwave Forecast
The forecast generated by Jacox et al., 2022
SST Datasets at PSL
Ocean Reanalyses at PSL
Ocean Time-series at PSL
News
News Articles about the PSL Marine Heat Wave Research and Products
Resources
Links
Code
Python code that defines marine heatwaves from SST data
Meetings
---
This is a Research and Development Application