SPLASH
Study of Precipitation, the Lower Atmosphere and Surface for Hydrometeorology
About
From fall 2021 to summer 2022, NOAA and research partners will participate in the Study of Precipitation, the Lower Atmosphere and Surface for Hydrometeorology (SPLASH). This field study will install a comprehensive, state-of-the-art observing network in the East River watershed of the Colorado mountains with a goal of advancing weather and water prediction capabilities in areas with complex terrain.
Anticipated Benefits
In combination with scientific analysis of the resulting datasets, research will apply SPLASH observations and the resulting enhanced process-understanding to evaluate and improve NOAA's latest suite of modeling tools, including the Unified Forecast System, Rapid Refresh Forecast System, and National Water Model. The ultimate goal of this project will be improved prediction of weather and water in the Colorado mountains and beyond to inform societal preparedness and response.
Partners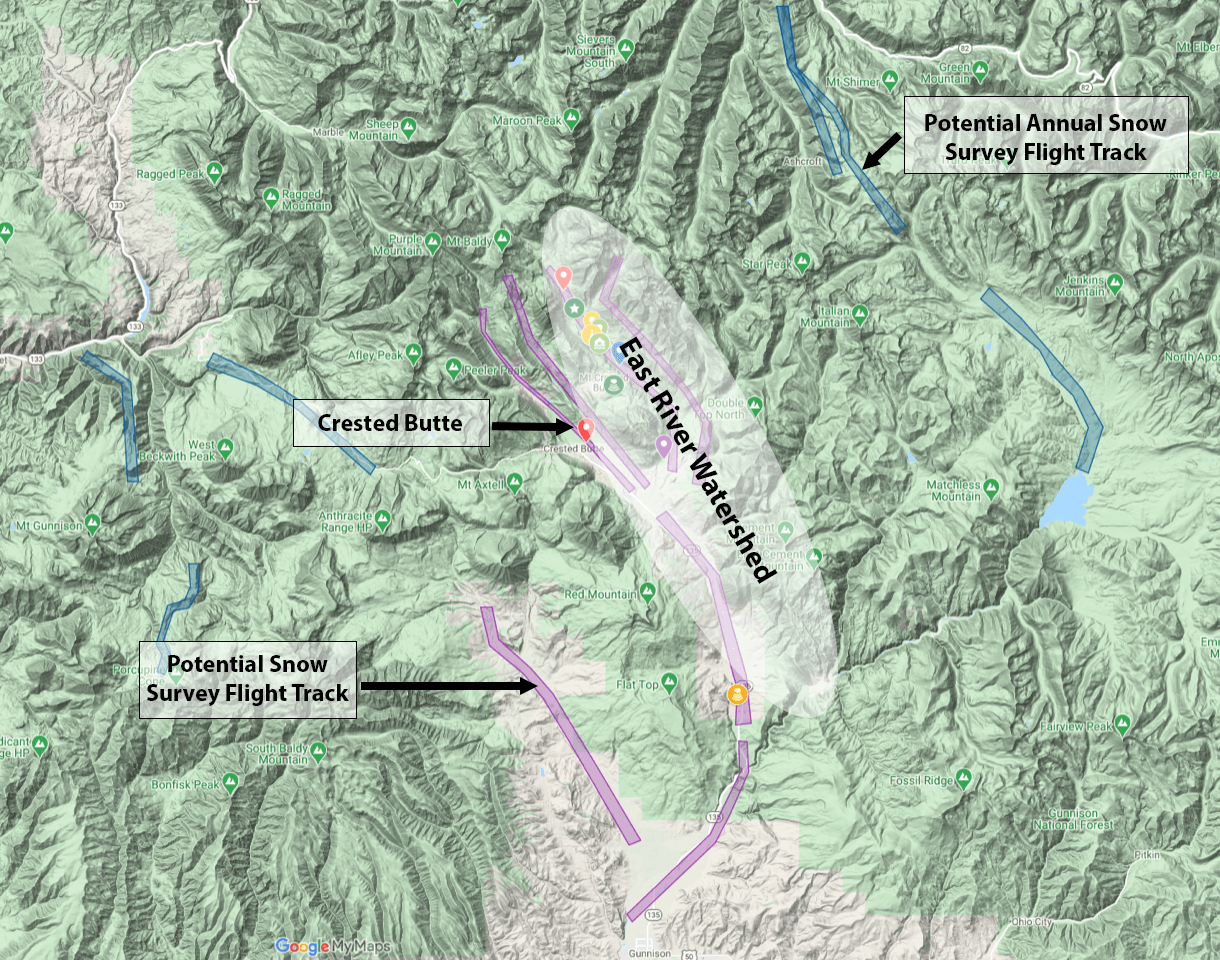 ---
Science Contacts
Rob Cifelli
Gijs de Boer
Allen White
---
Background
Motivation
The Colorado River Basin, a primary source of water for much of the southwestern United States, is estimated to see reductions in runoff ranging between 10% to nearly 50% by mid-century. Persistent dry conditions over the basin combined with warming, have resulted in uncertainty about long-term reliability of the Colorado River Basin as a crucial water source. These stresses, along with growing regional population, enhance the need for careful water resource management, elevating the importance of reliable prediction of river flow and its drivers mirroring important decision making that is required for many river basins across the western United States. Improved observing in the East River watershed supports advanced understanding of processes critical to weather forecasting and water management, and other societally-relevant topics.
Approach
Snowmelt in mountainous headwater regions is the primary contributor of annual basin natural streamflow and water reservoir storage. Given this dependence, some central drivers of Colorado River Basin hydrology and the ability to accurately predict this streamflow include near-surface temperature, precipitation amount, soil moisture, and snowpack properties. Measuring, evaluating, and understanding the contributions and relative uncertainties of these meteorological and hydrologic processes is critical to advancing NOAA's weather and water prediction capabilities. SPLASH will deploy a variety of sensing systems to observe surface–atmosphere exchange processes, remote and surface sensors to improve understanding of clouds and precipitation, and a collection of observing systems to make detailed measurements of the atmospheric boundary layer. Leveraging ongoing NOAA research, development and operations, and in conjunction with concurrent efforts supported by other agencies, including the U.S. Department of Energy SAIL (Surface-Atmosphere Integrated field Laboratory) campaign and Watershed Function Science Focus Area, SPLASH will provide unprecedented perspectives on some of these critical components to support improved prediction of weather and water over complex terrain.
Colorado River Basin
Follow the Experiment
More information to come. Please check back later.
Resources
Documents
---
Presentations
Related Links