Arctic Data and Web Applications
PSL Arctic Region or Arctic Focus Datasets
PSL has a number of Arctic focused datasets and datasets that include the Arctic region that we make available to interested users.
Observatory FTP Data
Arctic Web Applications
PSL has a number of web applications that can plot, extract and analyze various datasets. A few are specific to Arctic Datasets while some can be used with any of our gridded datasets. The ones of most interest to arctic researchers are:
Timeseries Extraction and Analysis
Maps and Crossections of Gridded Datasets
Instrument Data Displays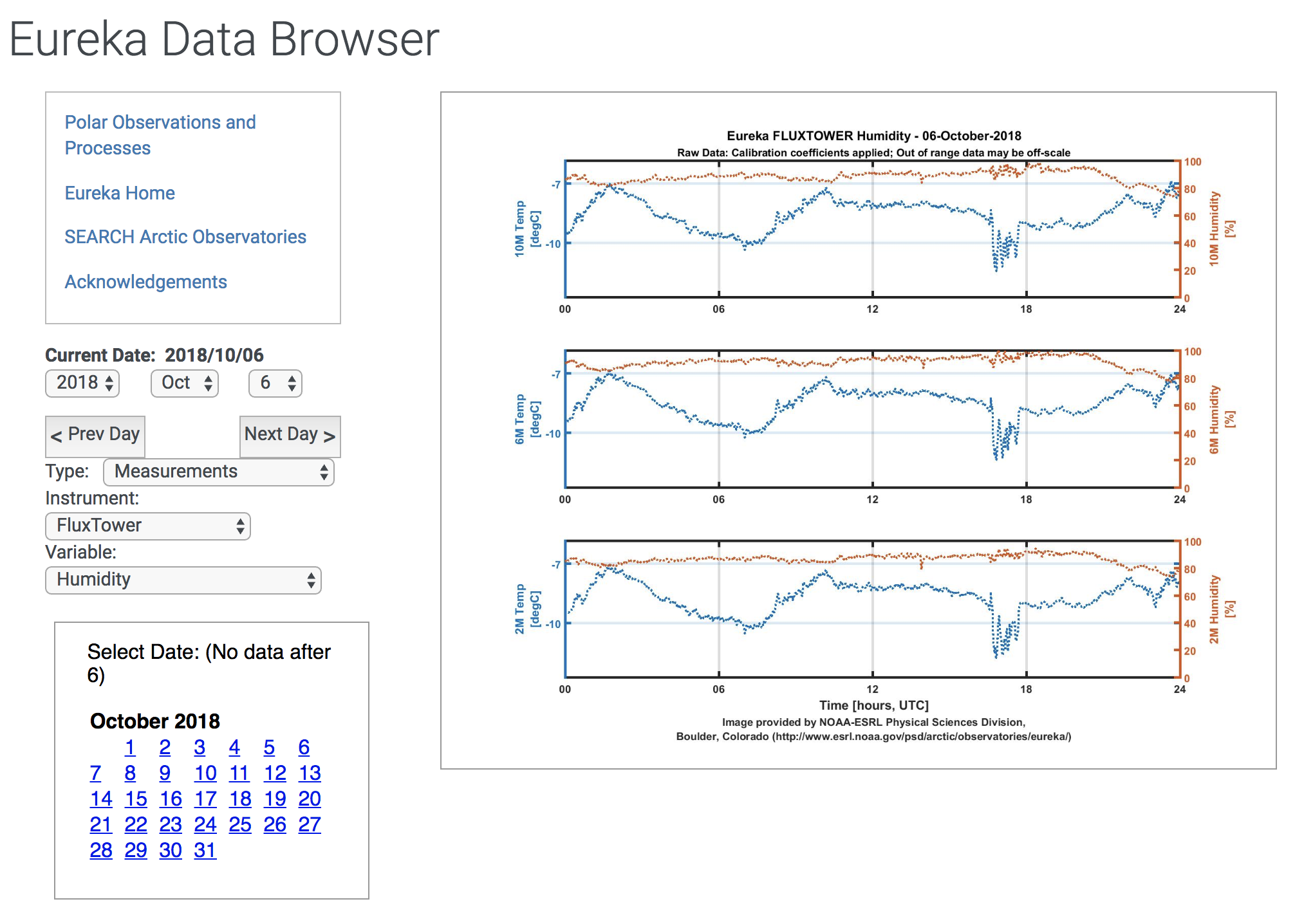 ---
Arctic Datasets in Other ESRL Divisions
Global Monitoring Laboratory
---
Atmospheric Data from the IASOA Observatories
IASOA Observatories Include: Cherskii, Russia; Tiksi, Russia; Pallas, Finland; Ny-Aalesund, Svalbard; Villum, Greenland; Summit, Greenland; Alert, Canada; Eureka, Canada; Oliktok Point, Alaska; and Barrow, Alaska.
Take a look: IASOA Data At-A-Glance
---
Other Arctic Data and Dataset Plotting/Analysis Pages