Making a SPLASH: Researchers climb mountains to improve weather and water forecasting tools
As aspen leaves blazed across the Colorado Rockies this fall, NOAA scientists were busy installing a state-of-the-art observing network in a remote basin near Crested Butte to study how precipitation forms in the complex, high-altitude terrain of the West Elk Mountains. Their goal: improving weather and river flow prediction in a watershed critical to the region's water supply.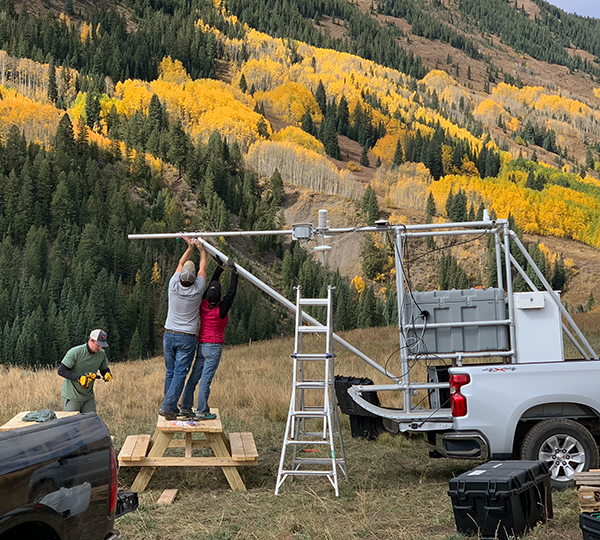 "Rivers often originate in remote, mountainous terrain," said CIRES researcher Gijs de Boer of NOAA's Physical Sciences Laboratory. "We need reliable prediction tools in these headwater regions so water managers can make well-informed decisions about how much water to expect each year."
The Colorado River Basin is a primary water source for six states and 40 million people from Denver to Los Angeles, as well as for California's agriculturally significant Imperial Valley. Rising in mountainous headwater regions, snowmelt generates the majority of streamflow and water reservoir storage in the Colorado River Basin. However, a 20-year drought and warming caused by climate change have already significantly impacted water availability, resulting in the first-ever declaration of shortage conditions by the Bureau of Reclamation in 2021.
Factor in impacts from a growing population in the region, sobering new predictions about the ongoing drought, and an estimated 10 to 50% further reductions in Colorado River flow by mid-century, and it's clear there's a growing need for careful water resource management.
To help address this need, NOAA and partners from universities, federal and state organizations, and industry are participating in a year-long Study of Lower Atmosphere and Surface for Hydrometeorology, or SPLASH.
"A driving motivation for SPLASH is better understanding the physical processes impacting the watershed, and how much water ends up in the Colorado River," de Boer said.
A network of radars, instrumented towers, and individual sensors will measure temperature, precipitation amount, soil moisture, snowpack properties, and other variables. Atmospheric Surface Flux Stations, like those used in the yearlong MOSAiC Arctic expedition, will observe interactions between the surface and atmosphere.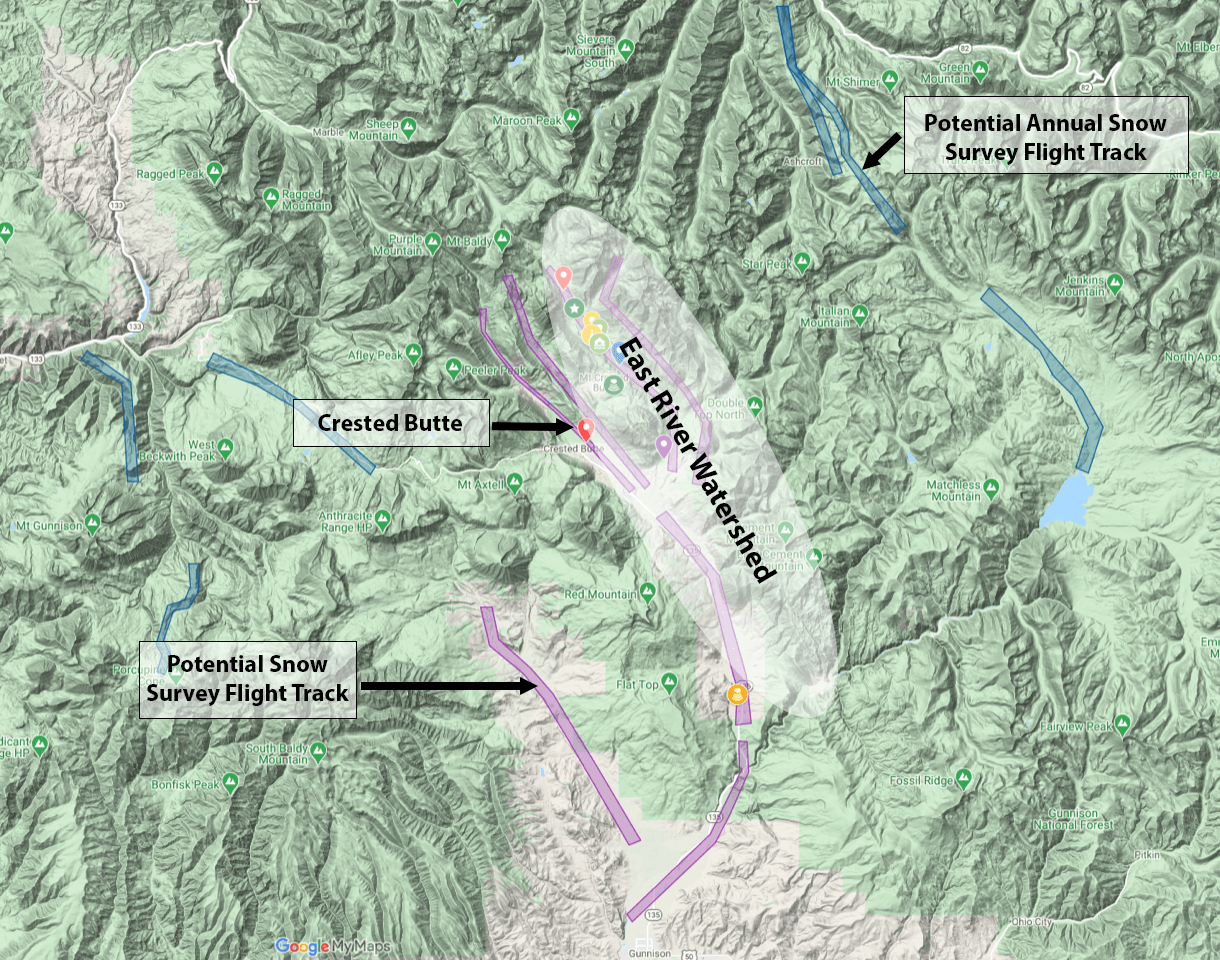 In addition to land-based measurements, NOAA and industry partners will fly instrumented aircraft to collect snowpack survey observations at key times during the snow accumulation and snowmelt seasons. Meanwhile, the team will deploy small uncrewed research aircraft to investigate the basin at altitudes where it's unsafe to fly crewed airplanes. Once setup is complete, the researchers will install signs identifying the instruments and explaining what they do—so hikers, hunters, and other visitors in the study area can learn about the research.
NOAA PSL scientists are leading the SPLASH campaign, with participation from other laboratories and offices across NOAA, including ARL, GML, GSL, NSSL, AOC, NWC as well as NOAA cooperative institutes CIRA and CIRES and other external partners*. The field campaign continues through next summer.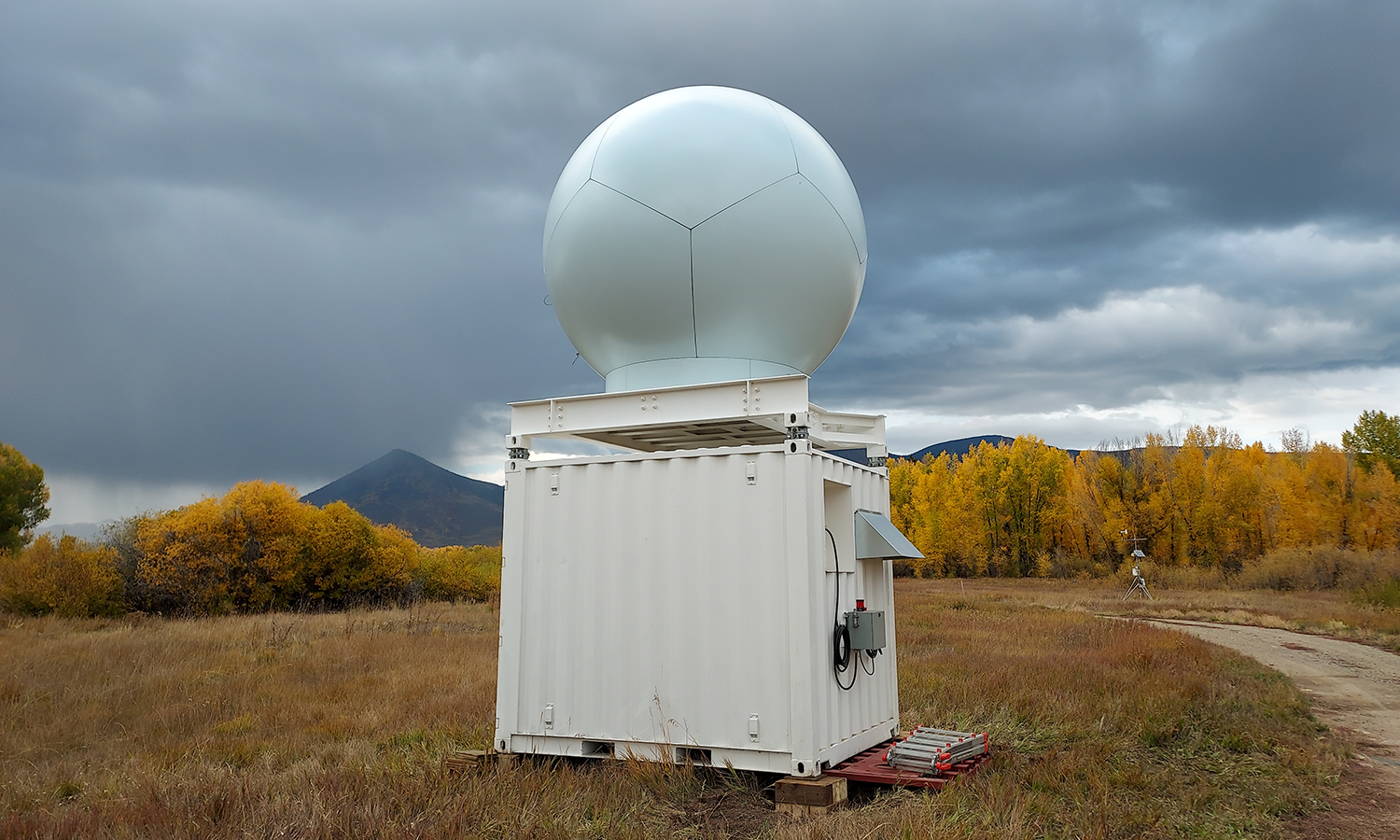 Findings from SPLASH will complement a U.S. Department of Energy campaign called the Surface-Atmosphere Integrated field Laboratory (SAIL) also underway in the region. SPLASH will also use observations from the USGS's Next Generation Water Observing System in the Upper Colorado River Basin to help evaluate and improve NOAA's latest suite of modeling tools, including the Unified Forecast System, Rapid Refresh Forecast System, and National Water Model.
"In addition to providing better situational awareness to forecasters during the study, the data we collect from SPLASH will help NOAA improve precipitation and streamflow forecasts in this region," said NOAA researcher Rob Cifelli, of the Physical Sciences Laboratory. "Lessons learned here will allow us to better predict water resources in the Colorado River Basin."
*Additional Partners: CU IRISS program, CSU ECE Dept., Black Swift Technologies, National Center for Atmospheric Research, Lawrence Berkeley National Laboratory, and Rocky Mountain Biological Laboratory.
For more information, contact Theo Stein, NOAA Communications, at theo.stein@noaa.gov, or visit the SPLASH web page: psl.noaa.gov/splash
Posted: October 20, 2021