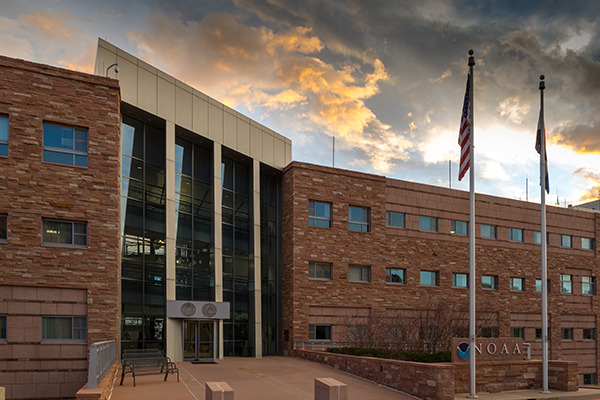 Evaluating the National Water Model for Stakeholders' Needs
Mimi Hughes
NOAA PSL
Tuesday, Apr 21, 2020, 2:00 pm
---
Abstract
NOAA's National Water Model (NWM) provides analyses and predictions of hydrologic variables of relevance to drought monitoring and forecasts at fine time and space scales (hourly, 0.25-1km). We present results exploring the potential for NWM soil moisture and streamflow analyses to inform drought monitoring. Both agricultural and hydrologic drought monitoring rely on an accurate representation of anomalous soil moisture values, and thus much of our analysis focuses on comparisons of soil moisture anomalies in the NWM with soil moisture climatologies from in-situ observations. We also include other gridded datasets currently used to inform the US Drought Monitor, specifically those from the North American Land Data Assimilation System phase 2 (NLDAS-2) land surface models, as benchmarks for NWM soil moisture simulation skill. We then compare NWM streamflow low flows with ~700 USGS Hydro-Climatic Data Network stream gauges. We conclude with an examination of the NWM's representation of the 2012 Great Plains drought, followed by a brief discussion of ongoing challenges associated with using the NWM for real-time drought-monitoring applications.




Visitors
You must provide an accepted form of identification at the Visitor Center to obtain a vistor badge. Security personnel also inspect vehicles prior to entrance of the site. Please allow extra time for these procedures.
After receiving a badge, you must arrive at the DSRC Lobby at least 5 minutes before the seminar starts to meet your security escort. If you arrive after that time, you will not be allowed entry.
Foreign Nationals: Please email the seminar contact at least 48 hours prior to the seminar to provide additional information required for security purposes.
Seminar Contact:
tom.statz@noaa.gov