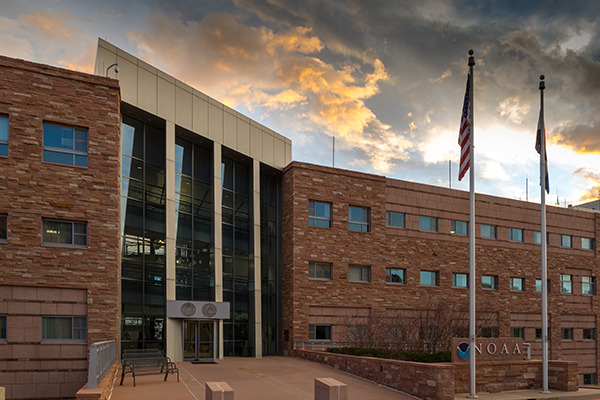 A Multiscale, Hydrometeorological Forecast Evaluation of National Water Model Forecasts of the May 2018 Ellicott City, Maryland Flood -
Francesca Viterbo
NOAA PSL
Tuesday, Apr 21, 2020, 2:00 pm
---
Abstract
The NOAA National Water Model (NWM) became operational in August 2016, producing the first ever real-time, distributed, continuous set of hydrologic forecasts over the continental United States (CONUS). This project uses integrated hydrometeorological assessment methods to investigate the utility of the NWM to predict catastrophic flooding associated with an extreme rainfall event that occurred in Ellicott City, Maryland, on 27–28 May 2018. Short-range forecasts (0–18-h lead time) from the NWM version 1.2 are explored, focusing on the quantitative precipitation forecast (QPF) forcing from the High-Resolution Rapid Refresh (HRRR) model and the corresponding NWM streamflow forecast. A comprehensive assessment of multiscale hydrometeorological processes are considered using a combination of object-based, grid-based, and hydrologic point-based verification. Results highlight the benefits and risks of using a distributed hydrologic modeling tool such as the NWM to connect operational CONUS-scale atmospheric forcings to local impact predictions. For the Ellicott City event, reasonably skillful QPF in several HRRR model forecast cycles produced NWM streamflow forecasts in the small Ellicott City basin that were suggestive of flash flood potential. In larger surrounding basins, the NWM streamflow response was more complex, and errors were found to be governed by both hydrologic process representation, as well as forcing errors. The integrated, hydrometeorological multiscale analysis method demonstrated here guides both research and ongoing model development efforts, along with providing user education and engagement to ultimately engender improved flash flood prediction.




Visitors
You must provide an accepted form of identification at the Visitor Center to obtain a vistor badge. Security personnel also inspect vehicles prior to entrance of the site. Please allow extra time for these procedures.
After receiving a badge, you must arrive at the DSRC Lobby at least 5 minutes before the seminar starts to meet your security escort. If you arrive after that time, you will not be allowed entry.
Foreign Nationals: Please email the seminar contact at least 48 hours prior to the seminar to provide additional information required for security purposes.
Seminar Contact:
tom.statz@noaa.gov