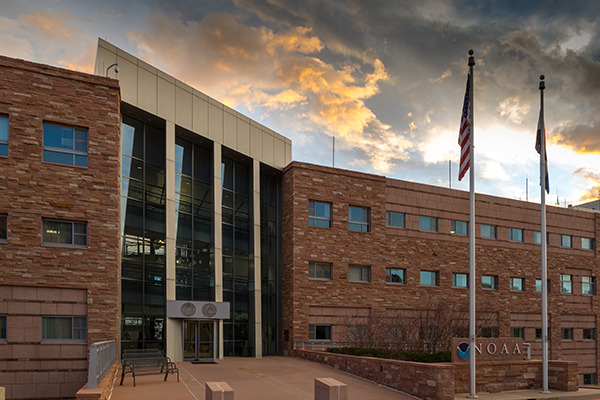 NOAA's Unified Forecast System: What Is It, and What Can You Do With It?
Philip Pegion
NOAA/PSL
Tuesday, Apr 28, 2020, 2:00 pm
---
Abstract
A collaborative effort between NOAA, NCAR, and a number of research universities has produced the first public release of the medium range forecast system, which includes the current operational Global Forecast System (GFS). The system is now capable of running on many different platforms, from NCAR's Cheyenne supercomputer to a laptop. This presentation will go over what is available in the public release, and how one can get started using the model.
Visitors
You must provide an accepted form of identification at the Visitor Center to obtain a vistor badge. Security personnel also inspect vehicles prior to entrance of the site. Please allow extra time for these procedures.
After receiving a badge, you must arrive at the DSRC Lobby at least 5 minutes before the seminar starts to meet your security escort. If you arrive after that time, you will not be allowed entry.
Foreign Nationals: Please email the seminar contact at least 48 hours prior to the seminar to provide additional information required for security purposes.
Seminar Contact:
tom.statz@noaa.gov