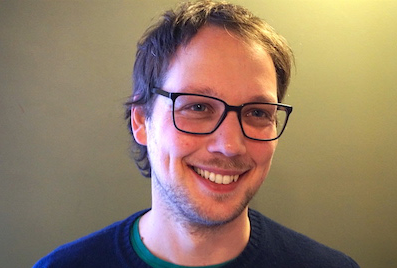 CIRES Post Doc Maximilian Maahn joined PSL's Polar Observations and Processes (POP) Team in March 2016. Max works under the guidance of Gijs de Boer to understand processes related to Arctic clouds, aerosols and precipitation, radiation and their interactions as part of the Oliktok Point (Alaska) Site Science project. This project, supported by the US Department of Energy, connects directly with POP's objective of improving our fundamental understanding of Arctic atmospheric phenomena. In conjunction with other Arctic observatories supported and integrated under the PSL-led International Arctic Systems for Observing the Atmosphere (IASOA) effort, insights from Oliktok paint a more complete picture of the variability of these phenomena around the Arctic. The interdisciplinary nature of the site science requires integration across multiple teams and divisions within PSL and ESRL, providing a comprehensive set of expertise. Max's main research interests include enhancing radar observations of polar clouds and precipitation and understanding how clouds are influenced by aerosols through surface- and in-situ observations. Currently, he is investigating how local emissions from industrial facilities in Alaska can alter liquid cloud properties.
Max received his PhD in Meteorology from the University of Cologne, Germany in 2015. Since he spent an exchange semester at the University Centre in Svalbard, Norway, he has become hooked on the Arctic. In his spare time, he enjoys biking and hiking in the Boulder area. At the moment, Max and his wife are excited about becoming parents in April.
Visit Max's staff profile page for more information.
Posted: March 7, 2017