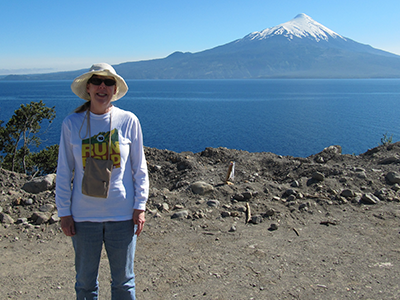 CIRES researcher Sherrie Fredrick has been part of PSL's Forecast and Modeling Development Team since September 2016. Working primarily with Tom Hamill, Phil Pegion and Gary Bates, her main duties include running the FV3 model, generating plots of various fields, and displaying them online for viewing by PSL scientists.
Before coming to PSL, Sherrie worked at the National Center for Atmospheric Research (NCAR) for 25 years. She ran the WRF and MPASS models and wrote software to do post processing of WRF model fields. She also wrote software for post processing and display of fields from ground-based radars. Sherrie's education includes a B.A. in Physics from University of Northern Colorado and a B. S. in Computer Science from University of Colorado. She began working for NCAR after graduating from CU.
Outside of work Sherrie enjoys taking long walks with her son and husband, as well as cooking and crocheting.
Posted: February 8, 2018