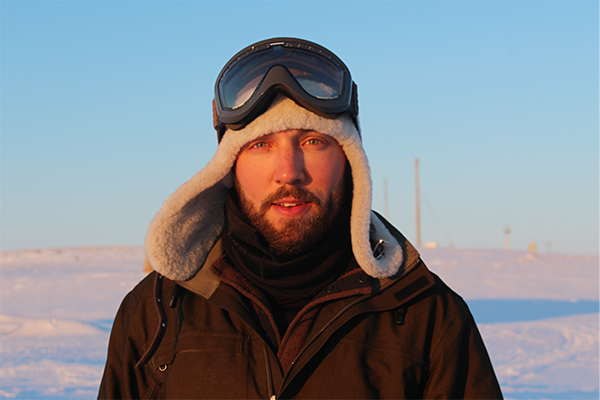 CIRES researcher Brian Butterworth joined PSL's former Polar Observations and Processes Team in August 2021. Brian's research interest is in investigating how atmospheric processes vary over different ecosystems. His current research focus is on using uncrewed aircraft to investigate boundary layer development. He has worked on several projects since joining the lab, including ERASMUS – observing turbulence within stable Arctic boundary layers, WiscoDisco – investigating ozone transport over Lake Michigan, and AWAKEN – studying turbulence in wind turbine wakes. He also participated in the TRACER field campaign near Houston, TX.
Before joining PSL, Brian worked on the CHEESEHEAD19 field campaign in northern Wisconsin - studying how surface heterogeneity influences the Earth's energy balance. Prior PhD and postdoctoral work centered on long-term field campaigns to measure CO2 transfer rates over sea ice in the Southern Ocean and Canadian Arctic. For those projects Brian deployed eddy covariance (EC) systems to make flux measurements from icebreakers. Throughout his career he has been a Blue Hen, Buff, Great Dane, Dino, and Badger.
In his free time, Brian enjoys spending time with family, travel, snowboarding, and soccer.
Posted: December 28, 2022