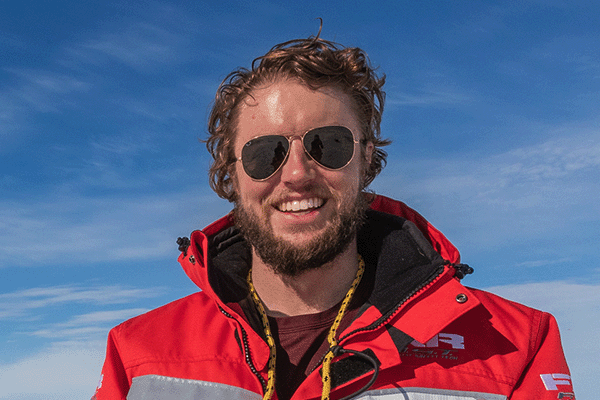 CIRES Associate Scientist, Jonathan Hamilton began working at PSL in March 2021 as an engineer on the Polar Observations and Processes Team. Jonathan's primary research interest is the development of uncrewed aircraft for the investigation of various physical sciences processes. He is deploying on many field campaigns this summer, from SPLASH near Gothic, CO, to TRACER near Houston, TX. When not in the field, he supports uncrewed aircraft development, improvements to the miniFlux instrument, and a variety of data/publication related work.
Jonathan was born and raised in Alaska, moving to the "lower 48" to attend the University of Kentucky as an undergraduate, where he first gained research experience with uncrewed aircraft. He has lived in Boulder since 2018, when he moved out to pursue a masters degree in the Aerospace Engineering at the University of Colorado Boulder. As the culmination of Jonathan's graduate research work, he went on Leg 4 of MOSAiC as an uncrewed aircraft engineer and pilot, prior to starting with PSL.
Outside of work, Jonathan enjoys skiing, camping, mountain biking, spending time outdoors, and flying crewed aircraft.
Posted: June 29, 2022