Hydrometeorological Observatory of Tiksi, Russia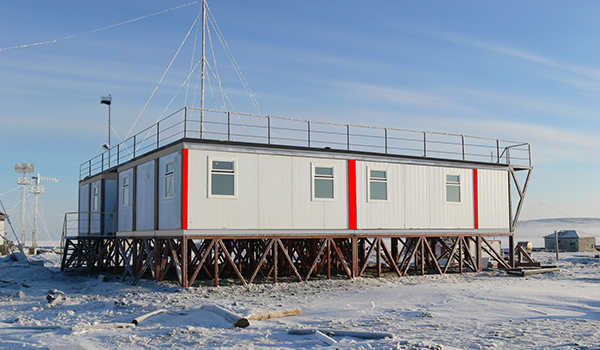 This facility supports the research needs of the International community, across disciplines including supporting Global Atmosphere Watch measurements as well as other climate observations.
Contact: Taneil.Uttal@noaa.gov
---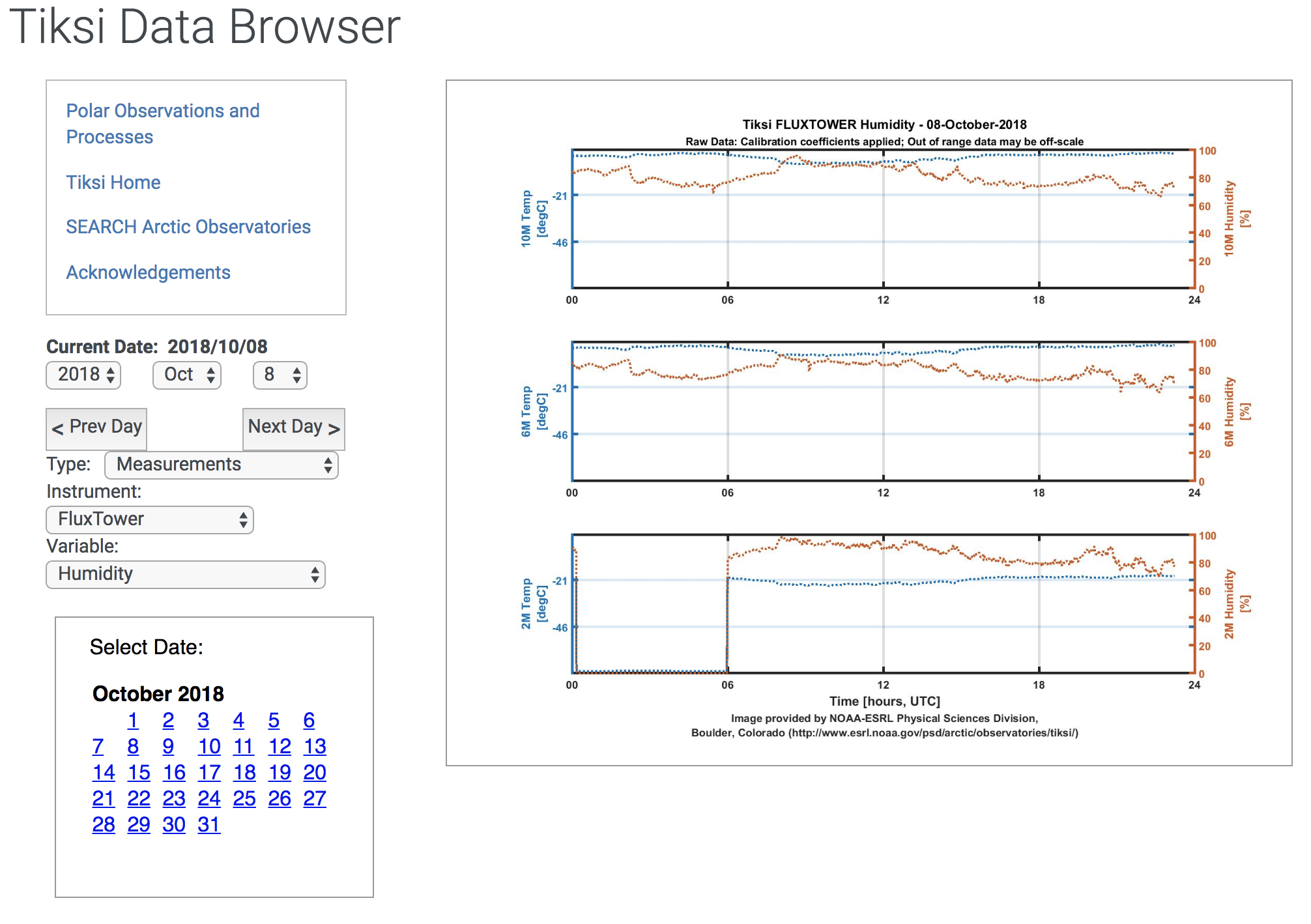 View plots of the following instrument data at Tiksi:
Meteorological measurements
Soil measurements
Radiation measurements
Cloud properties
Aerosol measurements
---
Datagrams
A Datagram is a virtual data 'mentoring tool' intended to guide anyone accessing the data file or the instrumentation used to generate fields within that file. While a data user will ideally collaborate closely with a principal investigator, Datagrams provide a structured basis for independent inquiry and logical information exchange about data processing.
Tiksi NOAA Downwelling Radiation
Tiksi NOAA Upwelling Radiation
Tiksi Fluxtower Meteorological
Tiksi Fluxtower Licor
Tiksi Fluxtower Sonics
Tiksi Surface Ozone
---
FTP Access

Mindjet image of Tiksi FTP Site
(Site map of the Tiksi FTP data with links to data folders)