Gijs de Boer receives Presidential honor
PSD scientist works on remote sensing of environmental changes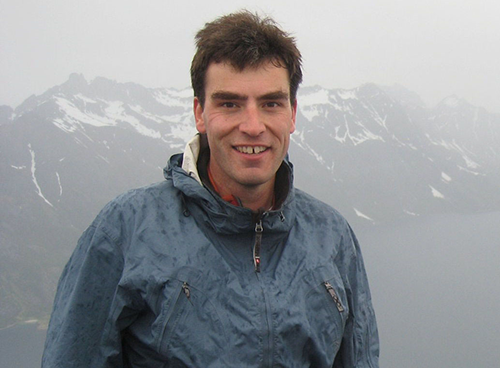 Gijs de Boer, 36, is one of 106 recipients of the Presidential Early Career Awards for Scientists and Engineers (PECASE), the highest honor bestowed by the U.S government on science and engineering professionals in the early stages of their independent research careers. DeBoer is recognized "for fundamental contributions to the understanding and modeling of Arctic atmospheric processes and their impact on global climate, and for the effective communication of Arctic science to indigenous Arctic populations."
"I'm very excited about the award and thankful to the people who thought of nominating me," de Boer said.
A researcher with the Cooperative Institute for Research in Environmental Sciences (CIRES) at the University of Colorado Boulder, de Boer works at NOAA ESRL's Physical Sciences Division (PSD) to understand Arctic clouds, aerosols and precipitation, and their connections to the Earth's surface. He has also collaborated with colleagues at CU-Boulder and the U.S. Department of Energy to incorporate the use of small unmanned aircraft in exploration of the Arctic environment. In conjunction with his scientific pursuits, de Boer has engaged in community service, including public lectures, and school visits in locations from California to northern Alaska.
"These early-career scientists are leading the way in our efforts to confront and understand challenges from climate change to our health and wellness," President Obama said in the White House announcement. "We congratulate these accomplished individuals and encourage them to continue to serve as an example of the incredible promise and ingenuity of the American people."
De Boer is one of three scientists affiliated with NOAA who received the award; Nathan Bacheler of NOAA's Southeast Fisheries Science Center and James Thorson of the Northwest Fisheries Science Center also won PECASE recognition.
Winners will receive their awards at a Washington, DC, ceremony this spring.
Posted: February 18, 2016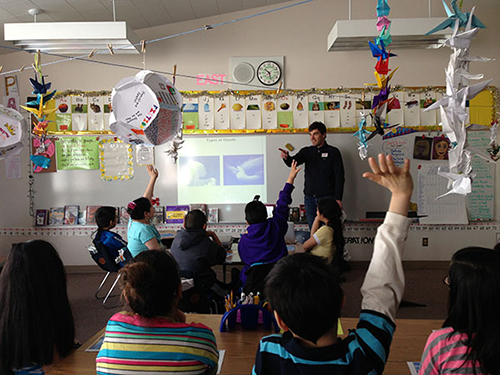 Related Links
Blogs de Boer has Contributed to