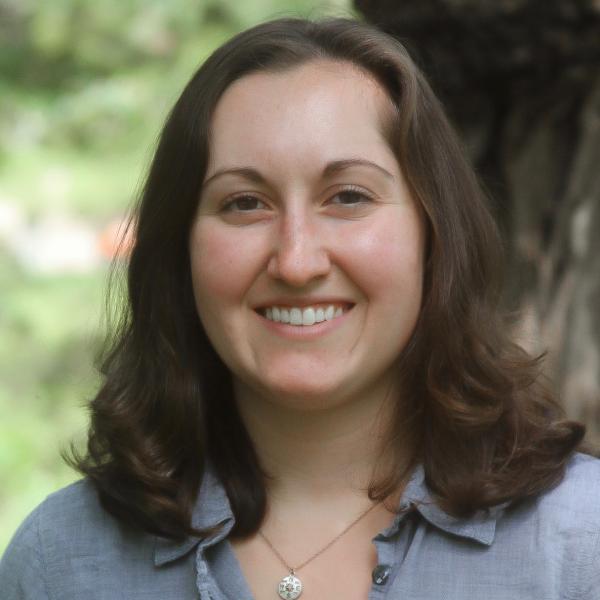 Position
Research Physical Scientist
Division
Boundary Layer Observations and Processes
About
In my current position as a Research Physical Scientist at the National Oceanic and Atmospheric Administration (NOAA), I have developed a number of specialty areas: 1) Arctic ground heat fluxes as a critical component of the surface energy budget, of which spatial and temporal analysis of the ground heat flux demonstrates the impact of the term on Arctic melt, 2) research in ice mitigation strategies for Arctic instrumentation, specifically broadband radiometers, to investigate the impact of data lost in Polar Regions due to harsh weather conditions. Co-leading the De-Icing Comparison Experiment (D-ICE), my research focuses on improvements to radiation instrumentation capturing measurements in harsh Arctic environments, so that the scientific community can better account for discrepancies in the radiative term of the surface energy budget, 3) Arctic radiation budgets and the collection and processing of climate grade data sets, 4) research into the spatial and annual variability of Arctic black carbon, and 5) spatial and annual variability of ozone depletion events.
I participate in weather and climate research community outreach through my role as facilitator and collaborator of the six science working groups of the International Arctic Systems for Observing the Atmosphere (IASOA) consortium, while facilitating international Arctic working group discussions related to key Arctic climate science questions (
/iasoa/science2
). Additionally, as the current US Coordinator for the Multi-disciplinary drifting Observatory for the Study of Arctic Climate (MOSAiC) expedition (
https://www.mosaic-expedition.org/
), I facilitate Arctic climate science by coordinating the development and field deployment of remote flux stations to measure all components of the surface energy budget on the sea-ice. Similarly, as US Coordinator, I facilitate surface energy budget science, data science and logistical efforts while participating as a member of the Central Communications Management Unit (CCMU).
Research Interests
Ground Heat Flux
Global Radiation
Cold-hardening of Arctic Instrumentation
Arctic Data and Project Management
Arctic Surface Energy Budgets
Education
B.A., Environmental Science w/ Emphasis in Climate, University of Colorado Boulder, May 2010
M.A., Physical Geography w/ Arctic Emphasis, University of Colorado Boulder, May 2018
Selected Publications
Shupe, MD, …, Morris, S., et al., (2022). Overview of the MOSAiC expedition—Atmosphere. Elementa: Science of the Anthropocene 10(1). DOI: https://doi.org/10.1525/elementa.2021.00060
Cox, C.J., Morris, S.M., et al., (2021). The De-Icing Comparison Experiment (D-ICE): A study of broadband radiometric measurements under icing conditions in the Arctic. Atmos. Meas. Tech., 14, 1205-1224. https://doi.org/10.5194/ant-14-1205-2021.
Bognar, K., …, Morris, S., et al., (2020). Measurements of Tropospheric Bromine Monoxide Over Four Halogen Activation Seasons in the Canadian High Arctic. JGR Atmos. 125(18), https://doi.org/10.1029/2020JD033015
Yang, X., …, Morris, S., et al., (2020). Pan-Arctic surface ozone: modelling vs. measurements. Atmos. Chem. Phys., 20(24), 15937-15967. doi:10.5194/acp-20-15937-2020
Eckhardt, S, …, S Crepinsek, et al., (2015). Current model capabilities for simulating black carbon and sulfate concentrations in the Arctic atmosphere: a multi-model evaluation using a comprehensive measurement data set Atmos. Chem. Phys., COPERNICUS GESELLSCHAFT MBH, 15(16), 9413-9433, doi: 10.5194/acp-15-9413-2015, issn: 1680-7316, ids: CQ5LT
Presentations
Morris, S.M., 2020-10-9: A Year In The Arctic. ESRL/NOAA 8th Grade Science Days, Boulder, CO, United States

Morris, S.M., 2018-4-4: Variability of Ground Heat Flux at Tiksi Station. Thesis Defense, Boulder, CO, United States
Morris, S.M., Cox, C.J., Long, C., 2018-5-22: Winter 2017-2018 Results from the De-Icing Comparison Experiment (D-ICE) at NOAA's Barrow Atmospheric Baseline Observatory, Utqiagvik, Alaska. Global Monitoring Annual Conference, Boulder, CO, United States
Crepinsek, S., Cox, C., Serreze, M., Hall, E., Long, C., 2016-11-30: Arctic Radiometer Modifications. IASOA, Boulder, Colorado, USA
Professional Activities
Professional Memberships