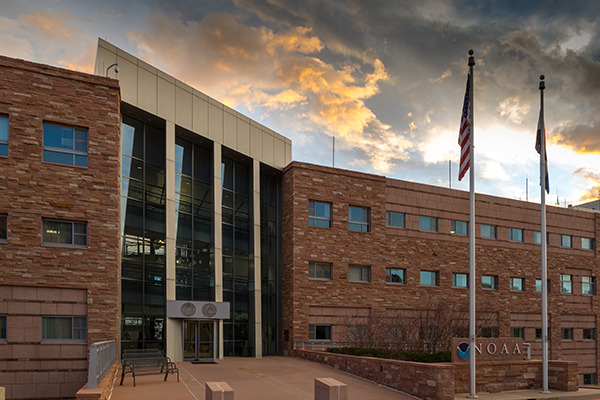 Monthly Variability in Bering Strait Oceanic Volume and Heat Transports and Links to Atmospheric Circulation, Ocean Temperature and Sea Ice Conditions
Mark Serreze
National Snow and Ice Data Center, CIRES CU
Thursday, Aug 15, 2019, 11:00 am
DSRC Room GC-402
---
Abstract
The Arctic's Chukchi Sea is a focus of resource exploration, and all vessels transiting the Arctic Ocean must pass through it. However, operations in this area are strongly influenced by variability in sea ice conditions. Our recent work shows that the Bering Strait oceanic heat inflow is a key predictor of seasonal sea ice retreat and advance dates in the Chukchi Sea. But what are the drivers of this variability? This inflow represents an interplay between water temperature in the strait and factors controlling the volume transport, namely, local winds in the strait and a pressure head difference between the Pacific and Arctic. Variability in the pressure head difference, especially during summer, relates to the strength of the zonal wind in the East Siberian Sea that raises or drops sea surface height in this area via Ekman transport. Variability in the zonal wind in the East Siberian Sea during summer relates to a tendency for the atmospheric circulation over the Arctic Ocean to vary between anticyclonic and cyclonic conditions, linking the Bering Strait transports to processes influencing September sea ice extent for the Arctic Ocean as a whole. Some of the most recent large heat transports are associated with high water temperatures, consistent with recent persistence of open water in the Chukchi Sea into winter and early ice retreat in spring. The highest inflow recorded, for October 2016, resulted from high water temperatures in the strait and ideal wind conditions yielding a record-high volume transport.




Visitors
You must provide an accepted form of identification at the Visitor Center to obtain a vistor badge. Security personnel also inspect vehicles prior to entrance of the site. Please allow extra time for these procedures.
After receiving a badge, you must arrive at the DSRC Lobby at least 5 minutes before the seminar starts to meet your security escort. If you arrive after that time, you will not be allowed entry.
Foreign Nationals: Please email the seminar contact at least 48 hours prior to the seminar to provide additional information required for security purposes.
Seminar Contact:
tom.statz@noaa.gov