Ocean WRIT Correlation/Timeseries Page: Plot Example
Obtain SSH Time-series: Use it for correlation plot with ORAS5 SST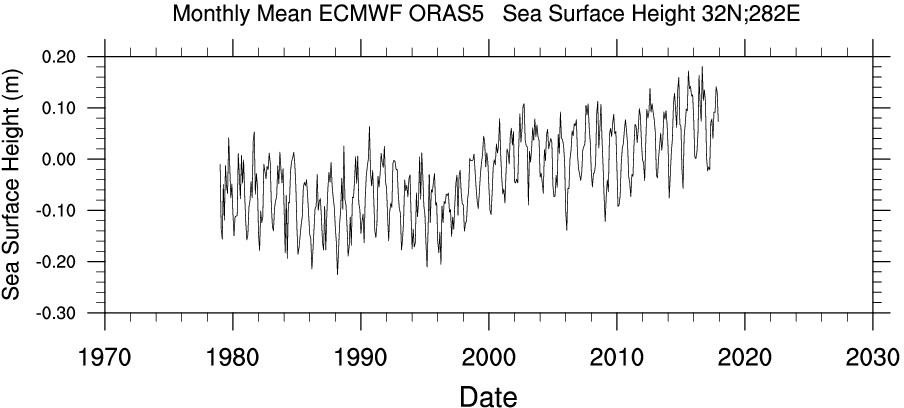 (get timeseries
click for large image)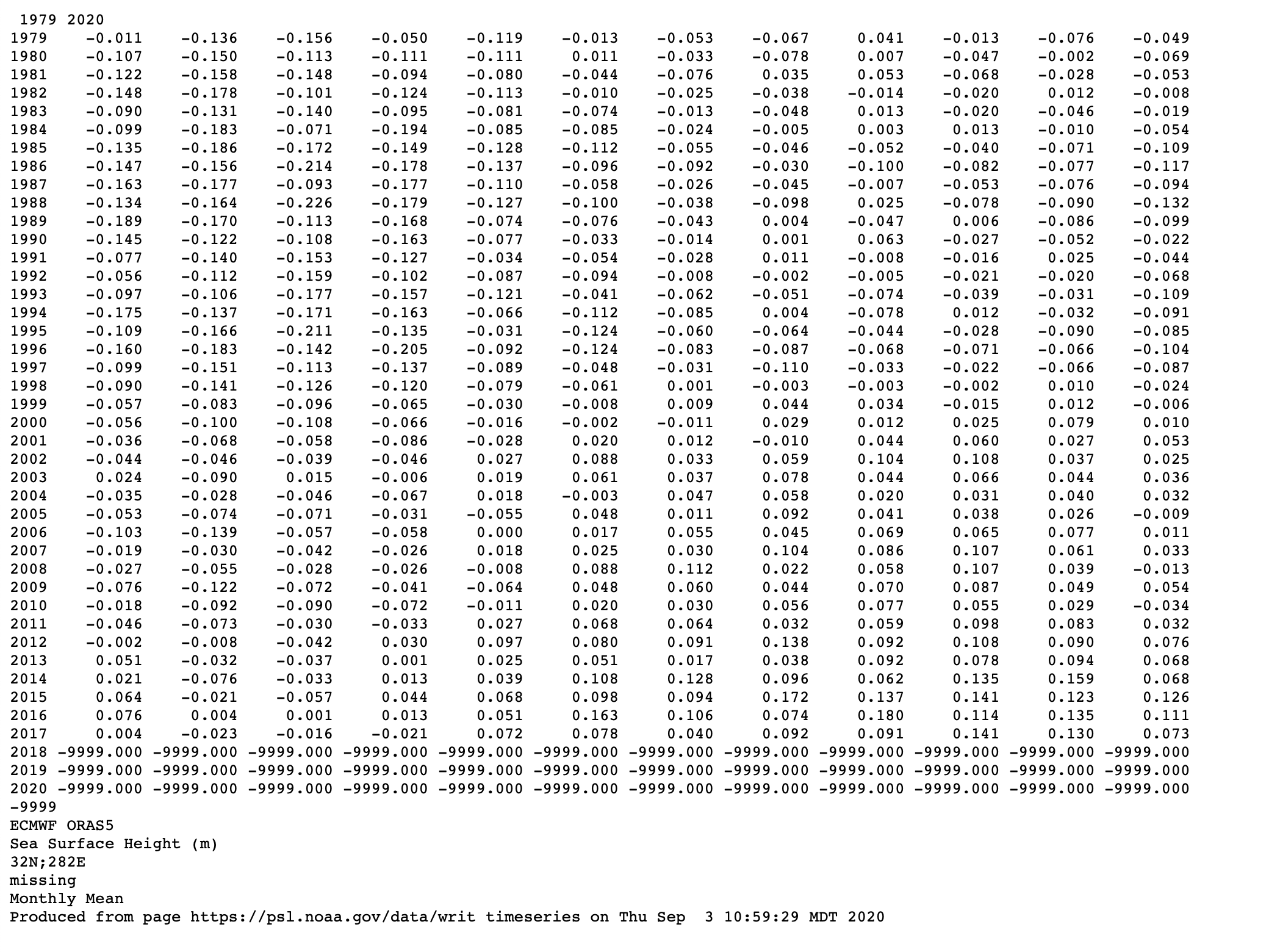 (time-series data. Follow instructions to upload to PSL's FTP site
click for large image)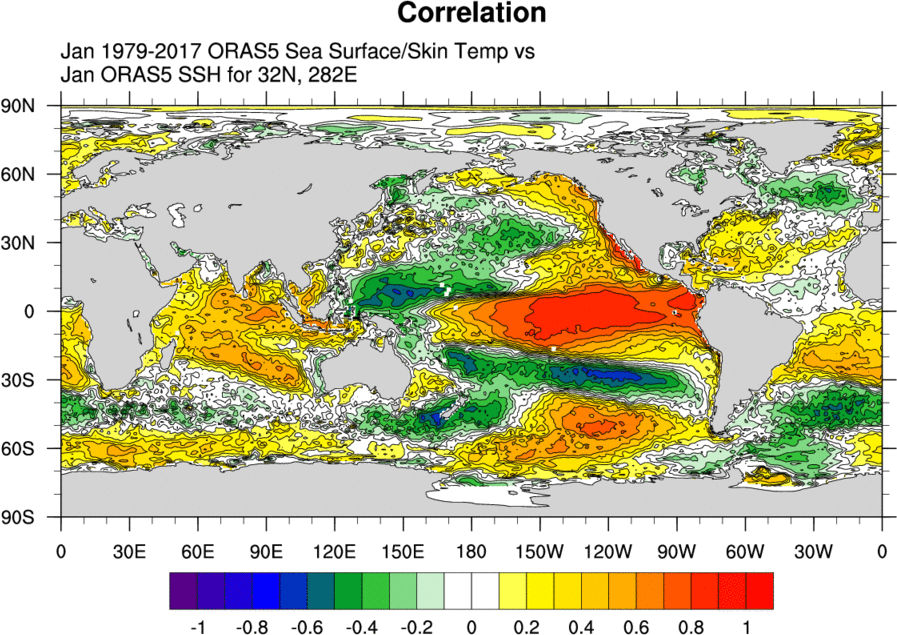 (correlation plot:
click for large image)
Options for the Ocean WRIT Monthly Timeseries page and the Ocean WRIT Monthly Correlation page
To create the correlation plot. First generate the timeseries. On the page with the plot, select "Data files". Save as a page in browser. Then upload that page with the time-series to PSL's anonymous ftp area. ftp ftp.cdc.noaa.gov. cd Public/incoming/timeseries. put filename. Then go to the corelation page. Use 'custom' for timeseries. You will get a box where you add the location and a title. Location is /Public/incoming/timeseries/filename. Title is ORAS5 SSH 32N;282E.

Time-series Page

SSH
EC ORAS5
Jan
Dec
1979 2020
Timeseries
Mean
32 to 32
282 to 282
Correlation Page

SST
EC ORAS5
Jan
Jan
1979 2020
Map
All